In this part of our website, you can find all the information you need about our services in English:
FUNDOCU IS A SERVICE FOR FREELANCE TEACHERS
If you are a freelance or self-employed teacher, you will know that almost every company requires their training to be funded or reimbursed, therefore if you can't offer this service, you'll be off the market and will only be able to work through an academy that do offer this service.
ABOUT US
Fundocu's goal is to allow teachers that want to offer this funding or reimbursement to be able to do so independently, working directly with your clients who are companies, without intermediaries.
At Fundocu we'll deal with all of the procedures so that your client will be reimbursed all or at least a big part of the money invested in your classes. Once you have a client interested in having their classes reimbursed, we'll deal with registering the course in the Fundae application, such as producing the paperwork which needs to be filled in by the client (attendance sheets, etc). Once the course has finished we'll send the client the necessary information so that the reimbursement can be applied.
An aspect to bear in mind: Fundocu doesn't get classes for the teachers, it only carries out the Fundae procedures. Once you have a client interested, you only have to contact us for us to do our part.
Fundocu's tariff is 10% (IVA (TAX) included) of the amount that the teacher invoices to the company, with a minimum of 60 euros per training course. This amount is charged to the teacher once the course has finished and all of the procedures have been carried out.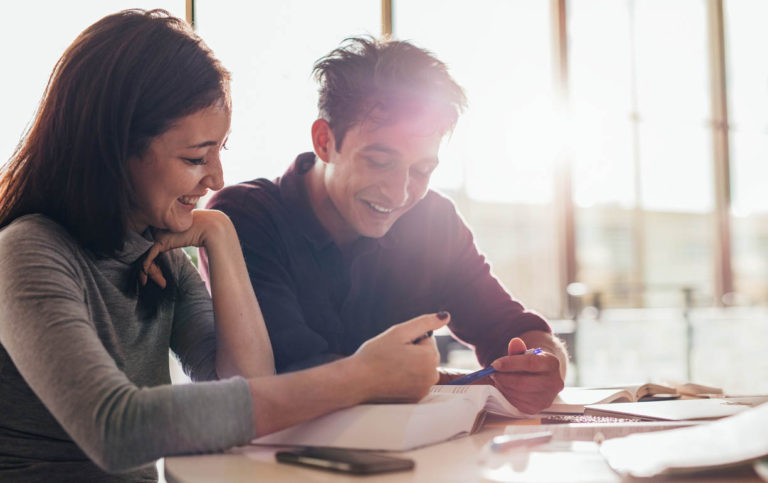 There are many advantages when working with us, but the two mains ones are:
There's a very big market. The amount of companies that carry out reimbursable training courses (Formación bonificada) is immense, and if you can't offer this type of procedure you'll be off the market. Being able to offer them this puts you at the same level as academies, as you can offer the same product and surely at a more competitive price.
The tariffs. Despite Fundocu's service costs (10% of the amount invoiced) the tariffs for reimbursable training courses are much higher than conventional training, meaning that the investment is worthwhile. The price of a private lesson in many cities is 20 euros an hour, meanwhile the price of a reimbursable training course is 40 euros an hour. Companies know that this kind of training is more expensive as they know that they're almost always going to get back all of what they've spend. That's to say, by offering reimbursable training courses, you can increase your tariffs considerably.
At FUNDOCU we've been carrying out these procedures for over 10 years, having managed more than 2000 training courses in this time.
WHY CHOOSE FUNDOCU?
– Get on the market. The main goal when choosing Fundocu is to be able to get on the business training courses market. According to Fundae's official website, currently there are more than 177,000 companies in Spain carrying out reimbursable training courses. That means that practically all of the companies that take on training courses do it in this way. If you can't offer reimbursable training courses, you're off of the market.
– To avoid intermediaries. Currently, training schools and academies are who are controlling the reimbursable training market, as they carry out the Fundae procedures. By working with Fundocu, you'll be able to offer this type of training directly to your clients, without intermediaries.
– To increase your tariffs. Companies that go through reimbursable training course procedures know that they're going to recover all or the majority of the money invested in their training. This means that they don't have any problem with having to pay more for their classes. Every teacher chooses the tariff using their own judgement. Generally, the tariff for reimbursable classes is at least double that of conventional classes. At Fundocu we're also up-to-date with the tariffs usually offered, therefore we can also advise you on that aspect.
– To be able to be paid on time. One of the advantages of offering reimbursable training is that Fundae demands that all of the training is paid for before proceeding to the reimbursement. We all know how complicated it can be sometimes for a client to pay you on time. By carrying out the training with Fundae, the client knows that if they don't pay before applying for the reimbursement, he won't be reimbursed for the classes.
– To deal with the training in a professional manner. Fundocu carries our all of its procedures as an external consultant, strictly complying with the regulation established by Fundae.
It is important this type of procedure is carried out rigorously, as if it isn't done so, both companies and collaborators are liable to be fined by Fundae and the Social Security. Our 14 years of experience endorse us when down to this type of work.
– To be able to take the step and become freelance. If you aren't a self-employed teacher, now is good moment to take the step. Currently you can take advantage of the reduced rates which start at 50 euros per month for the first year (and discounts during the following two) and become an independent professional. Many companies prefer to work with freelance teachers in comparison to academies, as they're normally offered more competitive tariffs. And now, thanks to Fundocu, their classes can be reimbursed.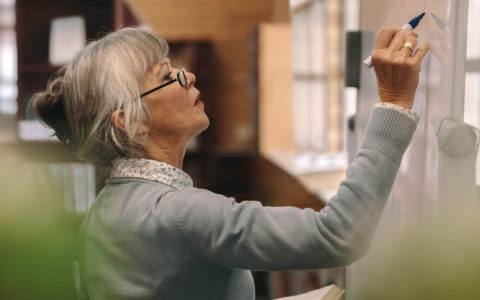 THE WAY WE WORK
Once you have a client who is interested in receiving a reimbursable training course, the steps to follow are very simple.
First of all, we send your client a form with all of the information we need to register the course. This form includes the students' data, starting date and end of the course, where the classes will be carried out, etc.
Once we've received the form with all of the course information, we register them on the platform and produce the documentation that the company needs to have in the classroom: attendance sheets, an educational guide, a feedback questionnaire, etc.
The only document that we'll need from the teacher is one where the objectives of the course are listed and its contents (an index with the areas that are going to be given). Once the teacher sends us this document, he doesn't have to do anything else.
When the course is over, Fundocu will carry out the closing procedure in the Fundae application, sending the client a report from Fundae in which all of the data for the reimbursement to be applied appear, which are normally effective in that month's TC1. (The TC1 is a document in which the amount to be paid to the Spanish Social Security is listed)
The maximum amount that can be reimbursed per hour is set according to the following formulas:
FACE-TO-FACE CLASSES
Advanced training: this method is defined as "Areas which imply specification and/or training to develop programming and/or managerial competence".
13.5 euros x number of participants x number of training course hours
Basic training: this method is defined as "Transversal or generic areas which train to develop basic competence and qualifications".
9€ x number of participants x number of training course hours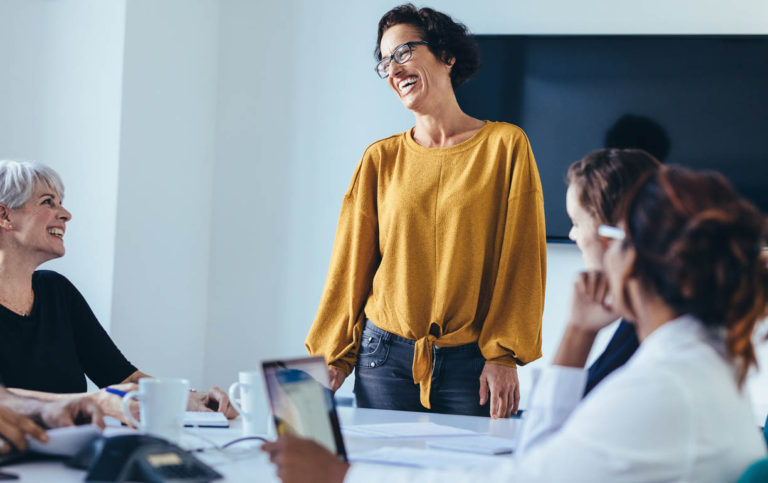 DISTANCE LEARNING METHOD
In the event of distance learning training courses (online courses), the formula is
7.5€ x number of hours x number of total training course hours
Once all of the aforementioned has been carried out, the client must safely put away the training course's physical documentation for a period of 5 years, as required by the law.
Regarding accounting, the reimbursement can be classified as a grant and therefore accounted for in the following manner:
Given its specific characteristics, an accounting account in the subgroup 74 («Grants for operating expenses») which could be named and numbered as «Income for training in the workplace».
In the accounts of subgroup 75 («Other managerial incomes»)
The external costs will be accounted for in a separate account or in a specific epigraph in the accounts which, according to their nature belong to subgroup 62 («External Services») with the reference «Professional training in the workplace».
TARIFFS
Fundocu's service tariff is 10% of the amount invoiced by the teacher to the client, IVA (VAT) included.
If the amount to the client is below 600€, there is a minimum of 60€, IVA (VAT) included established for the Fundae procedures.
FUNDOCU will send the corresponding invoice once the training course is over and your work is finished. The teacher must set up a direct debit for payment of the invoice, which will be charged on the 15th of each month. If the teacher requires a longer period, they must consult it with FUNDOCU.
Don't hesitate in using the contact form to ask any questions you may have. Our community of collaborators is growing day-by-day and we'd love to have you on board.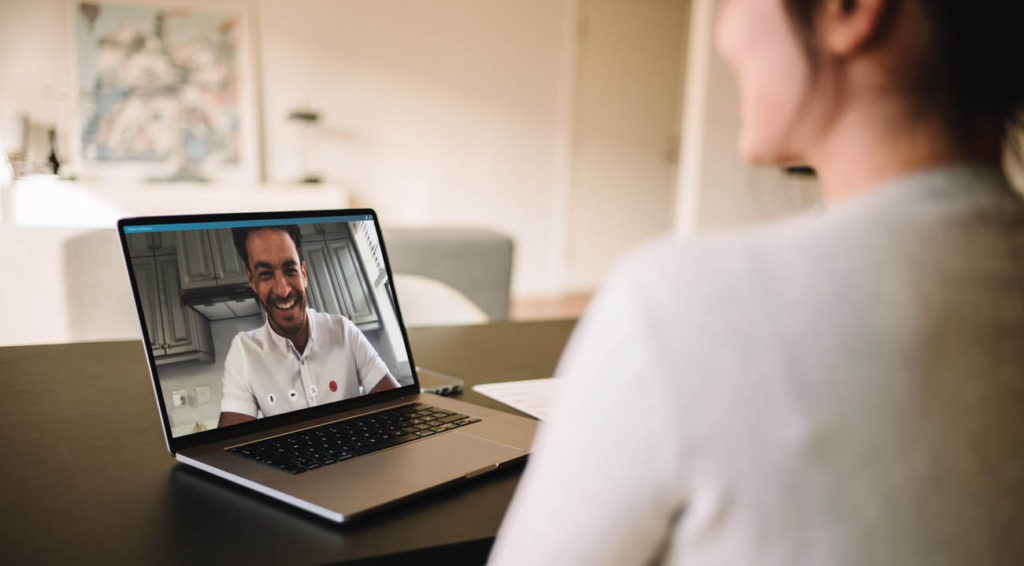 OTHER SERVICES
TEACHING FACILITATOR
If you are offered classes you can't do because they clash with your schedule or you are moving city/country and can't no longer teach your students, Fundocu can offer your classes to other teachers, and you can obtain a commission for this. This commission will depend on the client's invoicing volume and will be aproximatelly 20% (IVA included) of it.
You can email us at contacto@fundocu.com and we will send you additional information about this service.
ONLINE COURSES
Fundocu has its own platform with up to 4000 online courses you can offer to our students. Please contact us  at contacto@fundocu.com and we will send you our catalogue and service conditions. You can earn up to 80€ for each course you sell.